Sadegh Aliakbarian's homepage
sadegh[dot]aliakbarian[at]anu[dot]edu[dot]au
Level G, Building 801, CSIRO, Black Mountain Lab, Canberra, Australia
College of Engineering and Computer Science, Australian National University, Canberra, Australia
You can also find me on
---
Short bio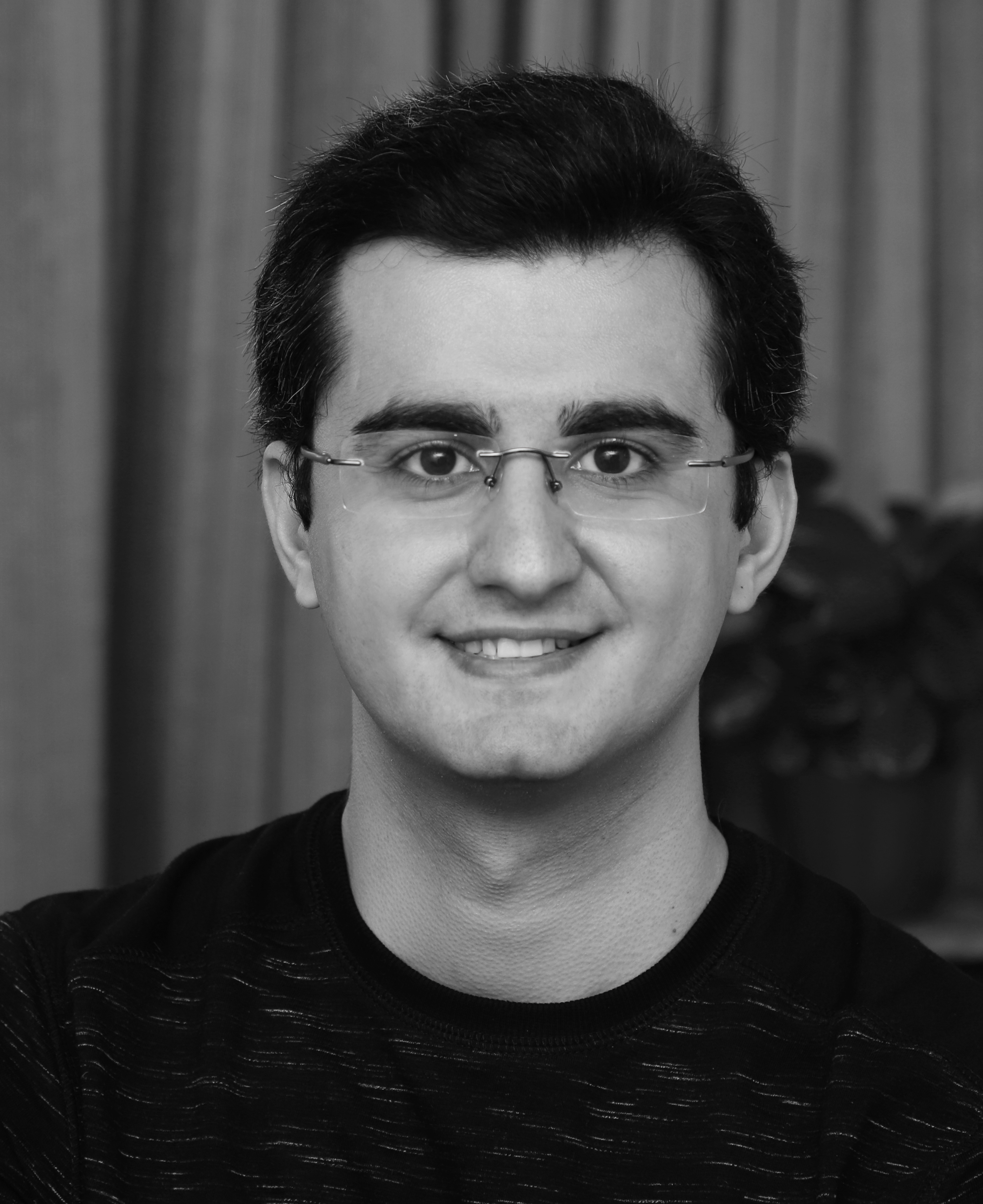 I'm a last year PhD student at the
Australian National University
and
Australian Centre for Robotic Vision (ACRV)
. I'm honored to work under supervision of Dr. Lars Petersson (ANU/CSIRO), Dr. Mathieu Salzmann (EPFL), and Dr. Basura Fernando (ACRV/A-STAR) and have pieces of advice from Dr. Stephen Gould (ANU/ACRV). I am now with
Five AI
(Oxford Research Group) as a research intern, working on adversarial example and model robustness to such examples. I also spent some time at
Qualcomm AI Research
in Amsterdam as a deep learning research engineering intern, focusing on deep generative models to learn stochasticity in human motion. My areas of interests are in Machine Learning and AI, with focus on generative models and deep learning approaches for computer vision problems. Find out more about my research
here
.
News
One paper in CVPR 2020!
I'm joining Five AI (Oxford Research Group) as a research intern, working on adversarial examples.
One paper in WACV 2020! Congrats to Mehrdad.
One paper accepted at ACCV 2018! VIENA2 dataset is now publicly available.
[April 2018] I'm now a deep learning research/engineering intern at Qualcomm AI Research, Amsterdam, Netherlands
[July 2017] I'm now an associated AI/ML researcher at Australian Centre for Robotics Vision (ACRV), Canberra, Australia
One paper accepted in ECCV 2018 (with the VEIS dataset)!
One paper in TPAMI 2018!
Two papers in ICCV 2017!
One paper in ECCV 2016!
Recent experiences
Research Intern | FiveAI | Oxford, UK (January 2020 - ~July 2020)
Research Intern | Qualcomm AI Research | Amsterdam, Netherlands (May 2018 - October 2018)
Associate Researcher | Australian Centre for Robotic Vision (ACRV), Canberra, Australia (November 2017 - Now)
Research Assistant | Smart Vision System, Data61, CSIRO, Canberra, Australia (July 2016 - Now)
Research Intern | National ICT Australia (NICTA), Canberra, Australia (June 2015 - March 2016)
Eductation
PhD in Computer Science | The Australian National University, Canberra, Australia (July 2016 - Now)
B.Sc. in Computer Software Engineering | Isfahan University of Technology, Isfahan, Iran (October 2009 - September 2013)
Recent publications (2016-Now)
Scholarships and Awards
Recipient of €18K grant for R&D from Qualcomm AI Research, 2018
Recipient of full scholarship award from ANU of $94K, Australia, 2016
Recipient of travel grant award from ANU of $7K, Australia, 2016
Recipient of CSIRO Top-up Award of $35K, Australia, 2016
Recipient of NICTA Project grant of $10K, Australia, 2016